Cheese Platters
Zingerman's Creamery Cheese Platters can be customized to your specific event. Pick the perfect platter for your party. All platters include your choice of dried fruits, nuts, cured meats, pickled veggies, sauces and your choice of baguette, pretzel bread, or crackers. Our cheese trays range in size to cater to small intimate gatherings or enough to feed a crowd.
Sizes for every type of party
Mini – serves 5 people

Small – serves 5-10 people

Medium – serves 10-20 people

Large – serves 20-30 people
Zingerman's Creamery Cheese Platter
A selection of our own Zingerman's cow and goat milk cheeses.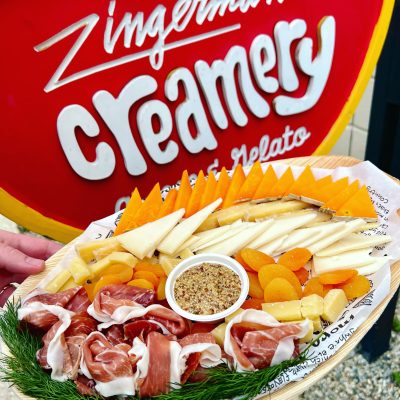 American Artisan Cheese Platter
Choose cheese from our curated selection of American made artisan cheeses.
If you have any questions about ordering or don't see what you'd like in the options above please feel free to call 734-929-0500 to reserve yours.